Public Speaking & Argumentation
Foundational Skills for Public Speaking and Introduction to Debate

This workshop is for students new to public speaking and debate – including students from around the world – and provides a solid foundation for communication in academic and career contexts, as well as potential participation in our event-specific workshops in subsequent summers. This experiential immersion in meaningful speaking practice is unlike any traditional classroom course!
Level: Beginner
This is a beginner program; most participants are students entering the 9th or 10th grade, or older students who want to improve speaking skills and confidence.
Summer 2019 Sessions
Session One: Sunday June 30, 2019 through Friday July 12, 2019
Session Two: Sunday July 14, 2019 through Friday July 26, 2019
Cost
Commuter: $2,095
Resident: $3,195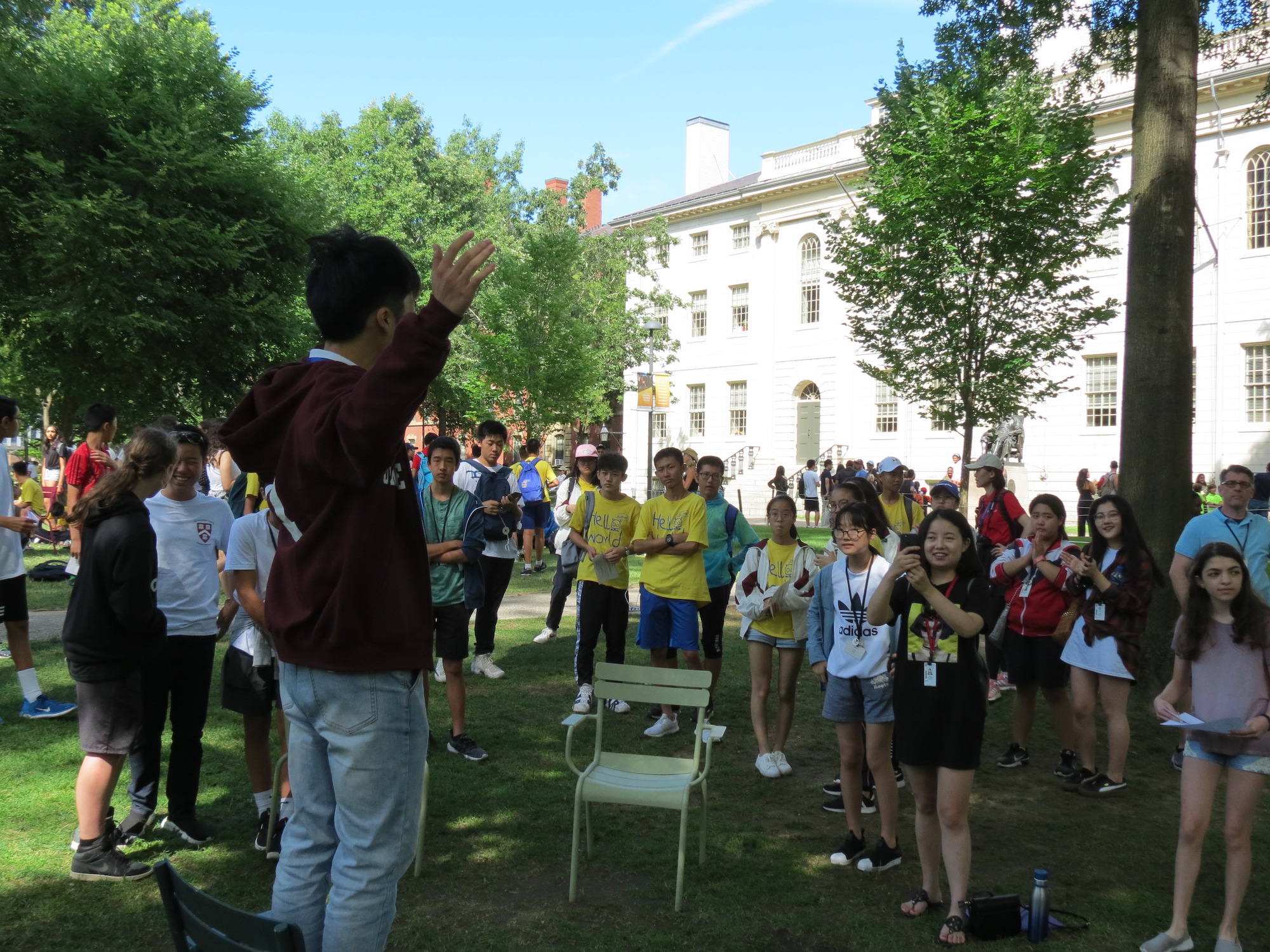 The first week focuses on learning to speak in smaller groups, where they build oratorical skills through a series of carefully formulated exercises. This practice culminates with public speaking in Harvard Square, where students urge passersby to pay attention to their impassioned speeches on important contemporary topics.
The second week focuses on basic debating, where students delve deeper into the nuances of a specific issue, from a variety of positions and perspectives. This culminates in a mini debate tournament, giving students a practical experience in basic competition, along with how to cope with the pressure and handle defeat and victory with grace.
By the end of their experience, students will be equipped with the tools they need to be effective future leaders, armed with skills to responsibly develop arguments, sway audiences, manage communication apprehension, research current topics, reach resistant audiences, and develop debate strategies for in-person and online audiences.
Philosophy
Our curriculum is designed as a hands-on exploration to cultivate confident public speakers as they develop presentation skills grounded in an understanding of rhetoric and argumentation in the a twenty-first century public sphere.
Sample Schedule
9:00am – Introduction to rhetoric and public speaking
10:30am – Exercise: students give their speeches of self introduction
12:00pm – Lunch
1:00pm – Communication apprehension – why it happens and techniques for managing 'stage fright'
2:00pm – Topic Development and organization
3:30pm – Research in Speaking
5:00pm – Dinner
7:00pm – Evening lab meeting (small groups) – students read about their topic area and prepare a brief of key arguments.
Key Skills
Learning Objectives
Argument Construction
Utilize research strategies to collect evidence and craft arguments
Speech Writing
Develop speech content to meet the expectations of the rhetorical situation
Debate
Critically engage arguments in a debate format
Adaptation
Analyze and adapt to various audiences
Delivery
Effectively deliver their arguments to live and mediated audiences
Our Excellent Faculty
Instructors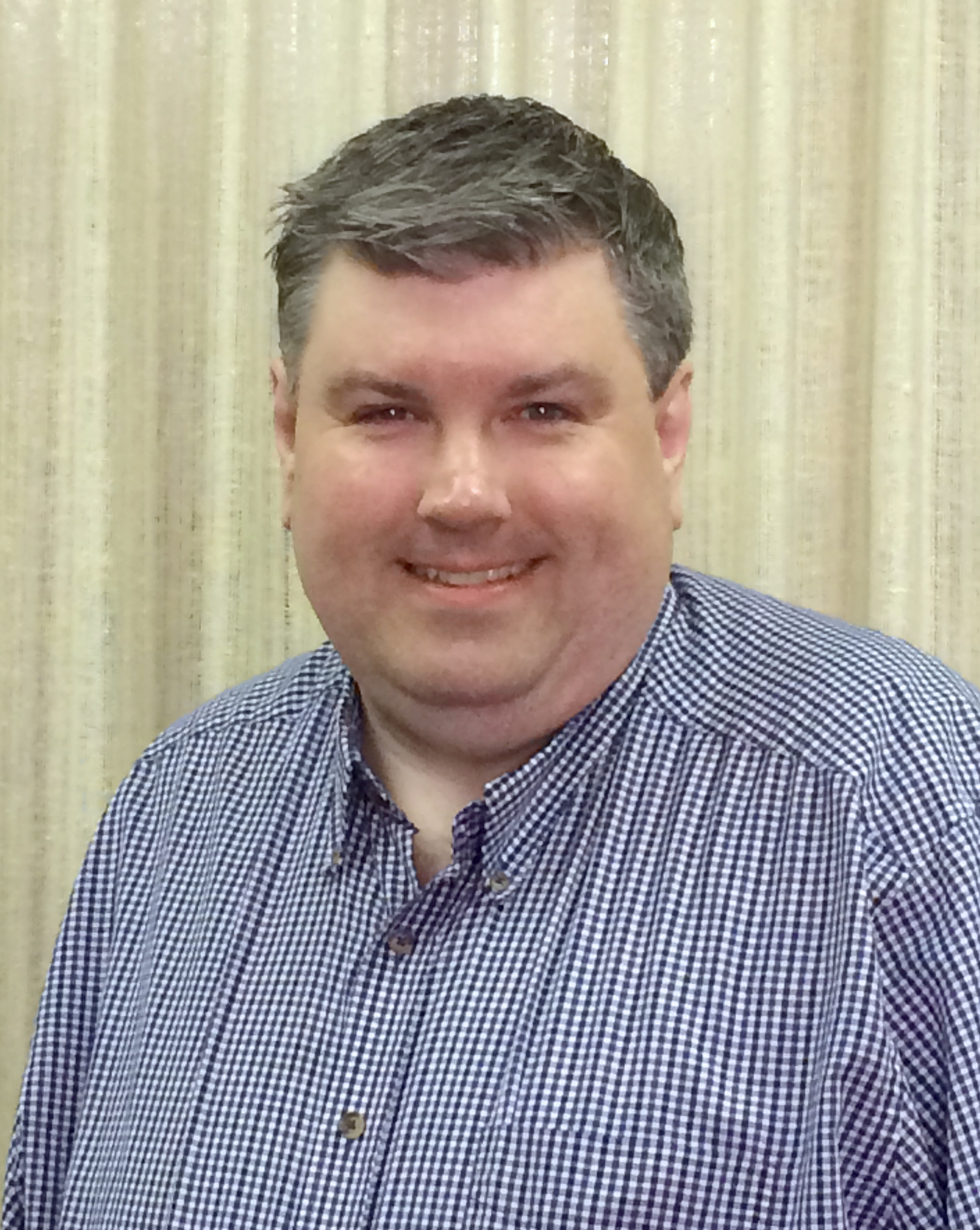 Deano Pape
Curriculum Director
Deano Pape is Assistant Director of Speech & Debate, Co-Director of Ethics Bowl, and Instructor in the Department of Multimedia Communication at Simpson College in Indianola, Iowa, Simpson is consistently ranked among the top 10 colleges and universities in the country for combined speech and debate at Pi Kappa Delta Nationals, including 2nd place in Debate Sweepstakes at the 2017 National Tournament. Deano also serves as Membership Specialist for the National Speech & Debate Association where he works with speech and debate coaches, district leaders, and directors of new speech and debate programs. Deano brings to Harvard Debate Council over 25 years of experience coaching, teaching, and administering special academic programs that foster speech, debate, and communication skills development, working with students and coaches from a wide range of backgrounds and experience levels. Deano attended Central College (bachelor of arts program, communication/theatre) and Central Missouri St. University (master of arts program, speech communication). Deano has also worked with Harvard Debate Council's Public Forum, Congressional Debate, and International Debate programs in prior summers.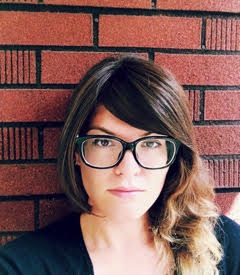 Lee Pierce, Ph.D.
Instructor
School Affiliation: Georgia State University
Title: Instructor
Years: First Year (formerly 7 years at the University of Georgia)
Debate experience: Advisor to the Loud N Clear Public Forums 2010-2012 at the University of Georgia
Coaching: 5 years as an Instructor for the Duke University Talent Identification Program (TIPS) Public Speaking, Advocacy, and Leadership Institute
Other relevant info: PhD in Communication Studies from the University of Georgia, 2015. MA from State University of New York College at Brockport, 2008.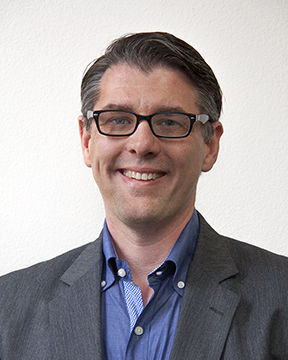 J. Scott Baker, Ph.D.
Instructor
Affiliation: 
Univ. of Wisconsin-La Crosse (UW-L) – 
Asst.

 Professor, Department of Education Studies
Years:
 2 at UW-L; Total 20 years of teaching experience at secondary/ post-secondary levels.
Debate experience:
 Competed in public speaking and literary interpretive events in high school and in college.
Teaching:
 High school English, debate, and speech teacher for 18 years in urban settings outside of Houston (Cypress Creek HS, Cypress Ridge HS, Jersey Village HS) and Ft. Worth, Texas (Haltom HS), coaching local, state, and national winners. In 2014, he coached the NIETOC national champion in Oratory.
Honors/accomplishments:
 Earned Ph.D. from Texas A&M University, and holds teaching licenses in both Texas and Wisconsin in English and Speech Communication (grades 6-12). Dr. Baker's current research focuses on arts-based undergraduate advocacy for social justice issues, speech & debate education, and Poetic Inquiry.  Dr. Baker was recognized by the National Federation of State High School Associations (NFHS) in 2017 with its highest single honor for Speech, Debate & Theatre education, and has earned his Third Diamond with the National Speech & Debate Association.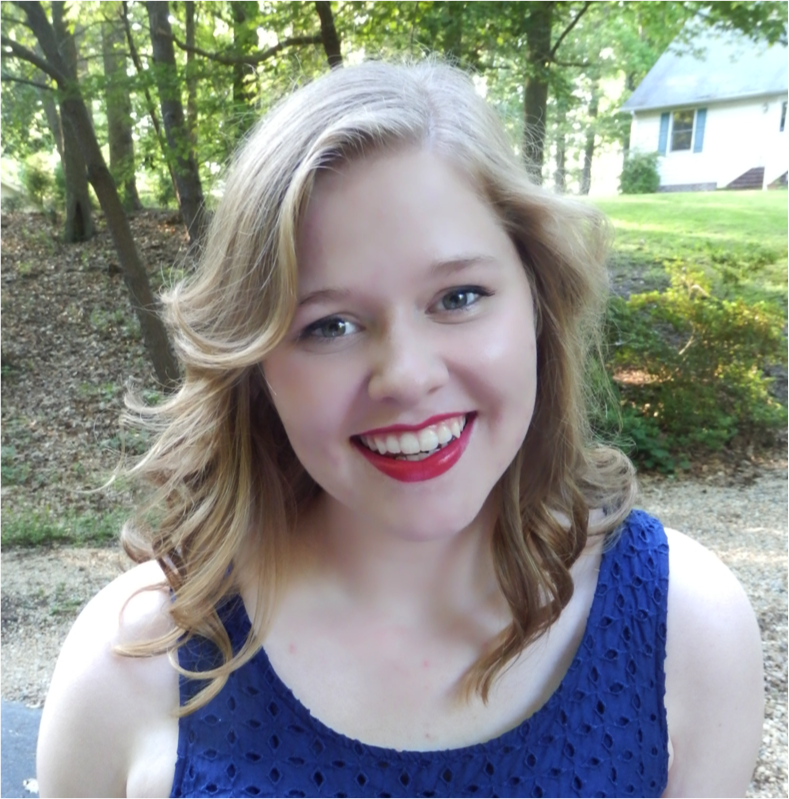 Ray Celeste Tanner
Instructor
Affiliation: University of Mary Washington, VA
Title: Speaking Center & Quality Enhancement Plan Assistant
Years: Student 4, Staff 1
Debate experience: 3 years of high school; 3 years at HDC workshops
Other relevant info: Consultant at the UMW Speaking Center, UMW Orientation Leader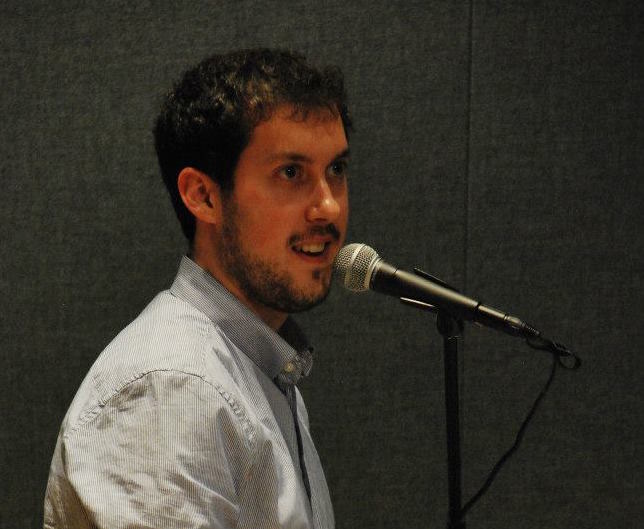 Russell Michelson
Instructor
School Affiliation
: University of Mary Washington
Title: Alumnus
Number of Years at School: 4, B.A. Communication
High School/College Debate Experience:  3 years of high school debate (Lincoln Douglas and Speech), 3 years of college debate (public debate)
Other Relevant Info: High school debate judge, 4 years (including 1 year as lead consultant) at UMW Speaking Center, where I coached hundreds of students 1 on 1 to help them become better public speakers. I developed and ran multiple workshops on public speaking topics at UMW, and I presented at the National Association of Communication Centers conference in 2013
Years Previously Taught at HDCSW: 1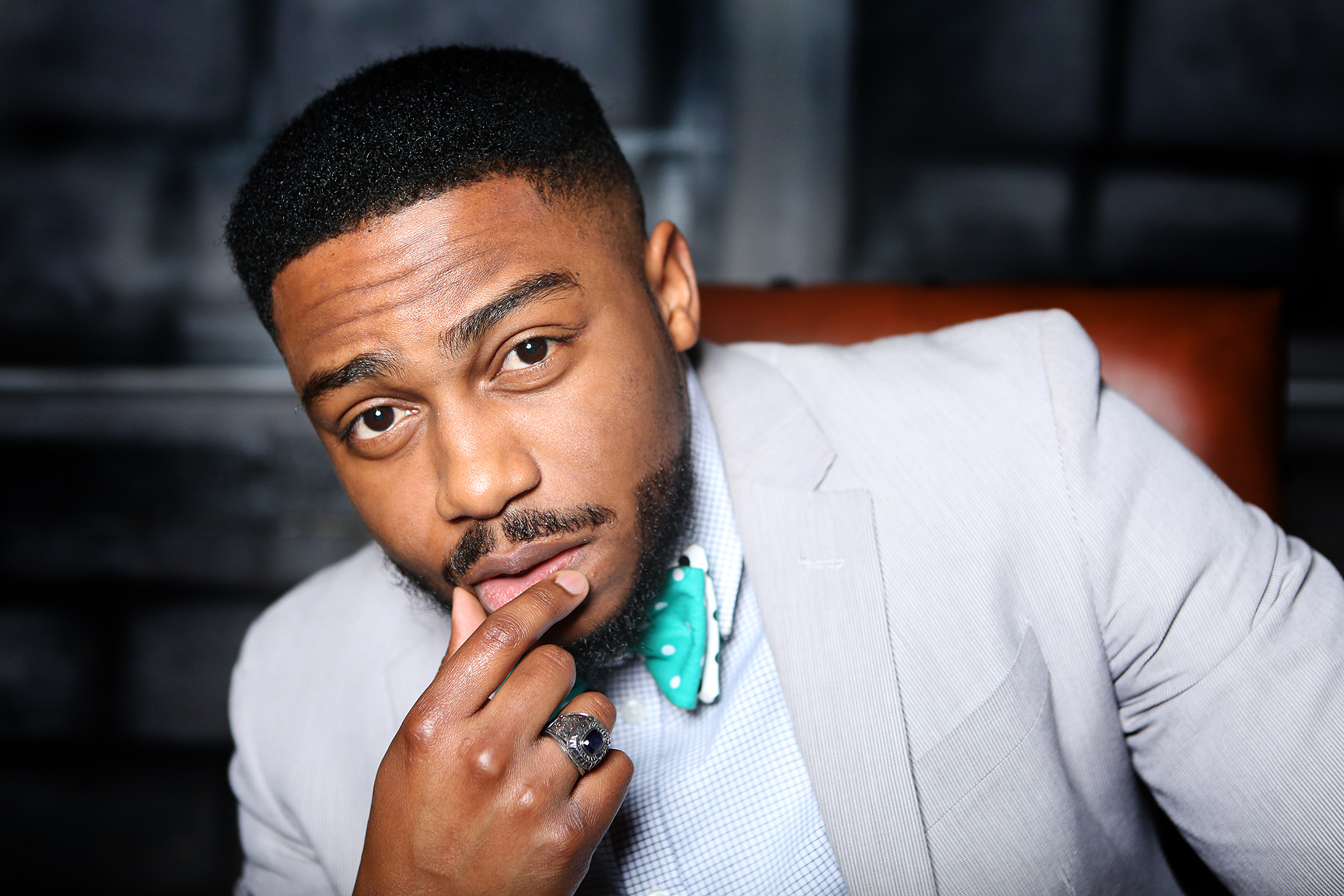 Brandon P. Fleming
Instructor
School Affiliation:  The Ron Clark Academy
Title:  Philosophy & Political Science Instructor
Years:  4
Debate experience:  Liberty University, 1 year
Coaching:  3 years coaching; 3 years summer workshops, Emory University Summer Institute for the Gifted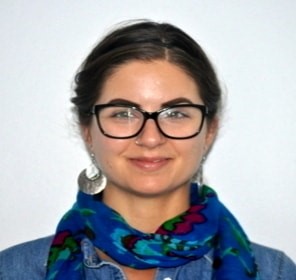 Mary Mosely
Instructor
School Affiliation: Dr. John Folks Middle School
Title: Social Studies Teacher
Number Of Years At This School: 3
High School/College Debate Experience: 5 Years Of College Debate At James Madison University
Other Relevant Experience: 1 Year Teaching Public Speaking And 2 Years Coaching Debate At The University Of Georgia
Years Previously Taught At Other Schools: 2 Years Debate Coaching Experience In The Atlanta Udl, Former English Teacher For Atlanta Public Schools
Register for 2020
Applications open October 1st, 2019 and are due by January 31st, 2020.