Policy Debate
Research | Argumentation | Persuasion
About the Workshop
The Harvard Debate Council is pleased the announce the return of the Policy Debate workshop in the summer of 2018, lasting for four weeks. We will offer a comprehensive curriculum that prepares students of all levels to debate and research the upcoming year's topic along with perennial debate arguments. Each lab will focus on the three pillars of research, argumentation, and persuasion. Students will conduct their research using the Harvard Libraries, the largest private library in the world; will learn to construct strategic, compelling arguments; and will practice speaking with clarity, conviction, and passion.
Dates: July 1 – July 27, 2018
Tuition: $6000 (Resident) | $4750 (Commuter)
Sample Daily Schedule
9:00a-10:30a Morning Lecture I or Lab
10:30a-12:00p Morning Lecture II or Lab
12:00p-1:00p Lunch
1:00p-2:45p Afternoon Lab I or Practice Debate
2:45p-3:15p Afternoon Break
3:15p-5:00p Afternoon Lab II or Practice Debate
5:00p-7:00p Dinner Break
7:00p-9:00p Evening Lab or Practice Debate
5 Key Skills Students Will Learn
1. Constructing strategic arguments
2. Advanced research practices
3. Line-by-line argumentation
4. Persuasive and clear speaking
5. Tournament preparation techniques
Why Choose Harvard?
At the HDC Summer Workshop in Policy Debate, students will:
Work with an experienced, proven, dedicated, and diverse faculty.
Be divided into labs of approximately 16-20 with 3-4 lab leaders each. (Introductory/Beginning labs for students with less than a year of experience of policy debate will be offered)
Participate in at least 16 practice rounds, 6 of which will be during the camp tournament in the final week.
Study at a world-renowned university in a college setting.
Have access to the world's largest private library system.
Spend four weeks in Cambridge, MA, a thriving, safe, and vibrant university town.
Live in an a diverse environment, with students not only from all over the United States but also from all over the world.
Attend an exclusive session with a Harvard Admissions officer
Stay in one of the nicest Harvard dormitories (Currier House), with all single rooms, under the supervision of professional educators.
Faculty
(More Faculty Members TBA)
Tripp Rebrovick, PhD
Curriculum Coordinator
Tripp Rebrovick, Ph.D., is the Coach of Debate at Harvard University. He has a BA from Harvard and a PhD from Johns Hopkins University. Tripp has over twelve years of experience teaching at summer workshops and has worked with students of all skill levels. While a debater, he was the top speaker at the TOC, winner of NFL Nationals, and a four-time elimination-round participant at the NDT.
Hemanth Sanjeev
Harvard Debater & Lab Leader
2016 NDT Champion.
2016 and 2017 Copeland Winner.
2013 Patrick O'Neill Award Winner
Coach of the 2017 TOC Top speaker and Finalists from Peninsula H.S.
Ayush Midha
Harvard Debater & Lab Leader
Captain, Harvard Debate Council
2017 Copeland Award Winner
2014 Patrick O'Neill Award Winner
Coach for The Harker Schools
Sherry Hall
Workshop Director & Guest Lecturer
Sherry is a lifelong debate coach, serving as Coach of Debate at Harvard University since 1987. She maintains an active presence in the high school forensics community where she has taught at many summer debate camps, directed the Harvard National Invitational Forensics Tournament, and served as editor-in-chief of Planet Debate. Sherry is  a member of the Board of Trustees of the National Debate Tournament and spearheads the latter's Healthy Debater Initiative.
Andrea Reed
Senior Lab Leader
Andrea Reed is one of the most successful and accomplished young debate coaches of the past decade. Andrea has a BA from Michigan State University and an MA from Wake Forest University. She coached the NDT Champions at Wake Forest University in 2008 and at Northwestern University in 2015. She has taught at summer workshops across the country.
Bill Smelko
Senior Lab Leader
Bill Smelko, of San Diego, has coached and taught debate since the 1970s when he debated for the University of Redlands. He has coached both high school and college debaters and taught at numerous workshops, all while continuing his career as a distinguished attorney. He has taught at each policy debate workshop offered by the Harvard Debate Council in previous years, and we are thrilled to keep the tradition alive. Anyone who has worked with him before can attest to his love of debate, his passion for instruction, and his genuine kindness to all.
Brad Bolman
Lab Leader
Brad is an Assistant Coach of debate and PhD candidate in the History of Science at Harvard University. He has a BA from Harvard college, where he reached the semifinals of the NDT. He is also an assistant coach at Head Royce.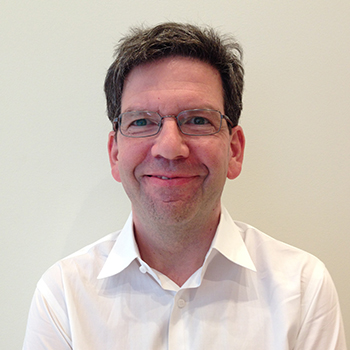 David Glass
Senior Lab Leader
David Glass, MD, is a lifelong debate coach, doctor, medical researcher, published author, and teacher. He has been an assistant coach at Harvard for many years and was formerly the coach at Edgemont HS. Dr. Glass currently teaches at Harvard and performs medical research for Novartis. He is particularly adept at working with debaters to improve their speaking and their rebuttals.
Maggie Solice
Lab Leader
Maggie is an Assistant Coach of Debate at Harvard University and at Niles North H.S. in IL. She debated at Trinity University. Maggie is the current Executive Director of The Veritas Debate Library.
The Harvard Debate Council, founded in 1892, is the oldest intercollegiate debate program in the country. Among its many accomplishments, Harvard Debate has fielded a team at the National Debate Tournament every year since 1954 – a record of consistency unmatched by any other school. Harvard has won the NDT seven times, most recently in 2016, and has received the Rex Copeland Award for the top first-round at-large bid to the NDT for two years running.
NDT Champions: 1961·1969·1974·1979·1985·1990·2016
Copeland Award Winners: 1974·1990·2006·2016·2017
NDT Finalists: 1958·1980·1992·1994·1995